<![if !vml]>
<![endif]>When it counts, go with a name you can trust. Go with one of the most respected names in the business--expert author William Stanek. Millions have read his books and columns. William takes a personal approach you won't find anywhere else. He deals with all of his clients personally, offering businesses practical and realistic advice concerning the Internet and the Web. His mission is to provide global solutions for your Internet technology needs through Internet consulting, Web design and multimedia development services.
To succeed online, you need an expert with global vision. World-renowned Internet technology author, William R. Stanek, is such an expert. Not only will he tailor an Internet business strategy to meet your company's needs, he can help you through every step of your Internet connection and marketing deployment. You can contact William through his office serving the Puget Sound area of Washington state. William lives in Olympia and works with clients throughout the Puget Sound area--from Olympia to Seattle.
<![if !vml]>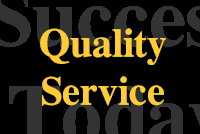 <![endif]>William's consulting service is the first and most important step in your Internet connection and marketing deployment! On the Web, your business is never closed. Consumers have access to your site 24 hours a day, 7 days a week, 365 days a year. Whether you want to enhance customer service, increase public relations, market to global audiences or promote direct sales, Web@Work Studio is here to save the day.You'll get personalized and professional services. Make an appointment today!